In August 2008, the FreshStart by Prompt Care® process received US patent 7,407,624 B2, for effectively decontaminating enclosed spaces. The process provides a highly effective low cost means to significantly reduce HAIs and patient deaths, while also reducing the health care facility's contingent liability exposure.
Healthcare Facility Study
Prompt Care is proposing a cooperative study of the efficacy of the FreshStart process in sterilizing pre-selected Medical facility rooms. These rooms could be patient rooms, operating rooms or other post-op rooms where sterilization is critical to the health of the hospital's patients and staff. It is proposed that the study encompass from three (3) to ten (10) rooms including their HVAC systems. The proposed initial study parameters are as follows: 1. Medical Facility and PCI jointly agree on rooms to be tested, 2. Facility cleans and sanitizes the rooms according to their standard procedures, with cleaning staff unaware of any special testing to be performed, 3. Facility performs Indoor-Air Quality (IAQ) tests in the room, testing for viruses and bacteria using standard protocols, 4. Immediately
following the initial IAQ test PCI will treat the room with the FreshStart process, and 5. Immediately following the PCI treatment, the facility will again test the room for viruses and bacteria and the results of the two IAQ tests will be compared to determine the processes base line of process efficacy for that facility.
Additional Applications

The U.S. EPA estimates that 50% of the homes in the United States have at least one occupant, whose health is negatively impacted by indoor air pollution, including mold and other allergens. At $495 per service (Note: test marketing done at $495 for 1,500 ft.² w/10 ft. ceiling height) there is a potential recurring market of $20B. The American Academy of Allergy, Asthma and Immunology estimates that
there are 17 million Americans with asthma. These sufferers are clustered two per household, indicating a potential of over eight million homes. Serving these homes establishes another recurring market potential of greater than $4B. The U.S. Census Bureau estimates that there are over five million businesses with employees in the U.S. Serving these businesses once per year at $1,000 per service yields an incremental market of $5B.
Distribution Channel Opportunities

1. Specific use Sales and/or Licensing for Medical facilities (i.e. health care facilities and/or governments)
2. Company owned mobile service business - (fewest market entry barriers)
3. Franchised operations - local, regional and/or national - (additional paths for expanding market entry)
4. Licensed mobile service process and/or equipment through existing regional/national service organizations
5. Equipment sales and/or leasing - mobile and/or stationary - (current discussions on 4 & 5 are under NDA)
Company's Results To Date

Received patent for multiple processes and embodiments with supporting follow-on patents currently pending for
equipment and specific application methodologies.
Received Federal Registration for trade mark FreshStart by Prompt Care®.
Provided service to more than fifteen hundred (1,500) homes, offices, warehouses, school buildings, vehicles and
boats, with more than $600,000 in revenue generated during initial field testing.
Received customer surveys indicating that greater than 96% of customers have or would recommend the service.
Received anecdotal evidence that in buildings where one or more of the occupants used antihistamines to mask their
symptoms of indoor allergies, many of those individuals substantially reduced or suspended their use of
antihistamines for periods ranging from three (3) months to thirty six (36) months following the treatment.
Established that a mobile service model, using the company's patent pending equipment (pictured above) is capable
of generating recurring revenues of greater than $1,200 per day, per service vehicle, at margins greater than 50%.
Developed company owned and/or franchisee owned mobile service business models with a Technician training
syllabus in place that is capable of being replicated for expansion into multiple regions of the country.
Formed alliances with nationally recognized medical professionals, decontamination specialists, research
institutions and industry trade organizations.
Prompt Care, Inc. -- Board of Directors
Henry Fishman, M.D. - Director Medical Science & Media Relations

Nationally known allergist; expert on indoor air quality and allergies: basic science, patient impact, research; nationally recognized medical journalist (expert scientific writing and reporting); excellent ties to allergy/medical community and organizations.
Experience
Former Chief of Allergy, Georgetown Univesity Hospital. Successful private practice (20 years). Diplomat American College of Allergy, Asthma and Immunology. Nationally syndicated medical journalist, radio and television, Host of "TVMD," distributed nationally on the PBS Network, Host of "Health and Medicine," syndicated nationally by the Associated Press Radio Network and USA Today internet.
Amherst College - BA;
U. of Rochester School of Medicine and Dentistry - M.D.;
George Washington University -Internal Medicine Training;
Georgetown University Hospital - Allergy/Immunology Fellowship
Diplomat of the American Board of Allergy and Immunology
Diplomat of the American Board of Internal Medicine
Marshall Chase – Director

Marshall Chase is the associate treasurer for the North American Division, managing the financial operations of the Adventist Media Center in Simi Valley, California. He is also a member of the North American Division Executive Committee.

Born in Rapid City, South Dakota, Marshall Chase graduated from Union College in Lincoln, Nebraska, in 1959 with a major in Theology and a minor in Business. He received his MA degree in Systematic Theology from Andrews University in 1960 and then returned to Union College for an additional major in Business in 1963. During the Arizona Camp Meeting in 1972, he was ordained.

Mr. Chase has served as Treasurer and Secretary-Treasurer for various conferences including the Southeast Asia Union Mission in Singapore, and is currently serving as Vice President for the Adventist Media Center and Associate Treasurer of the North American Division, to which he was appointed in 1997.
Charles Gray Streamer – CPA & Corporate Director of Accounting

Charles Streamer has over 35 years of Corporate Accounting experience. He began his career as a Staff Auditor and Senior Staff Auditor with Haskins & Sells, CPA's (now known as Deloitte Touche, CPA's). His background includes a wide range of general accounting, government compliance and tax accounting, and consulting for both corporate and small businesses. As a Corporate Director, Controller and Treasurer of Prompt Care, Inc., Charles has helped the corporation meet many challenges and opportunities.
B.A. (with honors) in Accounting and Statistics – University of Colorado, Summer 1968
Certified Public Accountant – California 1971

Currently a long-standing member of the California State Society of CPA's MAP/MCS (Managing an Accounting Practice/Management Consulting Services) State Committee and former Chair of the State MCS (Management Consulting Services) Committee.
Has served as or former Board Member of the California Society of CPA's - East Bay Chapter
Has served as or former Board Member of the Institute of Management Accountants
Currently serving on the Audit Committee for the ARC of San Francisco
David W. Brandmeyer – Chairman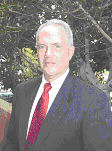 Mr. Brandmeyer's professional experience is in building national field operations, technology commercialization and the health care industry. He has been involved in the startup of three major corporations and his experience involves many areas in both the national and international marketplaces. Following service as an Aviation Electronics Officer in the U.S. Marine Corps, Mr. Brandmeyer held national level executive responsibilities at Toyota Motor Sales U.S.A. and several other major corporations. Throughout more than 30 years of progressive staff, field and executive positions, his focus have been on business model efficacy.
In addressing market barriers to technology commercialization Mr. Brandmeyer served as a Member of a Federal Task Force and a national program coordinating infrastructure and funding projects with U.S. DOE, California Air Resources Board, California Department of Consumer Affairs, South Coast Air Quality Management District, and the Southern California Association of Governments. Successful coordination of these Federal, State and Regional funding and policy organizations has served to provide the infrastructure and policy support necessary for commercialization of emerging environmental technologies.
B. S. - Business Management - California State University - Long Beach
Investment
An investment offer may only be presented to US SEC, Reg. D 506 Qualified "Friends & Family" Investors. For additional information visit our web-sites at www.PromptCare.org and www.URFresh.com or call Investor Relations to request an Investor Questionnaire and Purchase Agreement at:

1 (866) 873-7374 - ext. 510 or [email protected]